XEditPro- From implementation to user adoption to feedback by Wiley
Nothing is more valued than understanding how customers use, interact with, and feel about our products!
The diacriTech XEditPro team travelled to Wiley office (Brisbane, Australia area) to review key updates and milestones on the product implementation and provide hands-on experiential training using the publishing suite.
XEditPro Publishing Suite is an end-to-end publishing solution that supports publishing model of all sizes and types to meet customer demand for engaging, relevant, and real-time content. XEditPro combines the power of AI with natural language processing technology to automate the delivery of content to print, web, and interactive media on the latest digital devices and through integration with distribution platforms. It has been successfully developed by diacriTech utilizing methodologies rooted in in-depth publishing experience.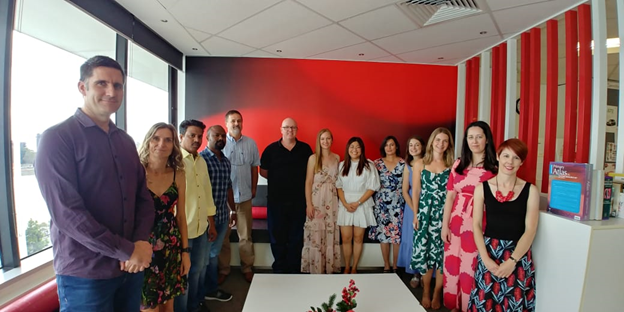 The team gave a technical demo of the current product and a walk-through of the new features to be expected soon in the upcoming release. This visit helped in setting up clear expectations on turnaround times and for Wiley users to provide feedback in-context of the user experience.
From diacriTech side, it helped the development team to understand more about the product's usage patterns and get early feedback regarding feature prioritization. diacriTech and Wiley have shared a long work history prior to working together on this current release. The production work has begun in earnest and Wiley's project is planned to be completed in structured phases in the year 2019.
It is not only features that make the product but also the compelling experience! To get an inside look at XEditPro latest features through a demo, please contact marketing@diacritech.com.