Digital learning in today's world is all about content that offers greater flexibility and accessibility using cloud-based technology. It is also about mobile learning, interactive, and personalized content where Smartphones, Apps and Reality technologies are the biggest game changers; increasing ways to connect and engage with truly immersive experiences. diacriTech uses innovative methods of combining visual art and technology to deliver media and feature rich solutions. This ranges from 3D visualization and immersive technology based apps to bespoke web solutions with fully responsive content.
In fact, everything we do regarding e-Learning centers on staying ahead of digital trends and improving learning outcomes.
Like;
Evolving publishing trends with Augmented Reality (AR)

Is your target audience looking for the next great read? We can take the reading engagement to the next level by augmenting multi-media content to the printed page. Using mobile driven apps, users can scan pages wherein extra content pops up, including video, audio, and animation, each of which adds greater depth and understanding to the scenario; AR based 3D models allow students to zoom in, zoom out, rotate, and check out the cross sections.

Changing the way reader's view print through 3D animations

By expertly incorporating story-based learning strategy, gamification, or real-life scenarios using 3D animation, we can help to simplify concepts and transfer knowledge to a greater extent.

Redefining learning using 3D Virtual Reality (VR) techniques

Students have the ability to visualize and manipulate things like Interactive 3-D models in real-life settings and to repeat the learning process as many times as needed in a risk-free environment.

Simplifying learning of engineering or medical concepts with Mixed Reality (MR)

Learners face difficulties in the field of engineering or medical because of the inability to correctly visualize the internal components of devices used in procedures.

With Mixed Reality apps, students using an HMD (head mounted display) and motion controller, can easily view specific components, full scale view of any device and selectively zoom in and out the components (using hand gestures). Learning with Mixed Reality is about doing, simulating and collaborating at greater levels of interaction and immersion.
Print materials spring to life with digital content using AR apps!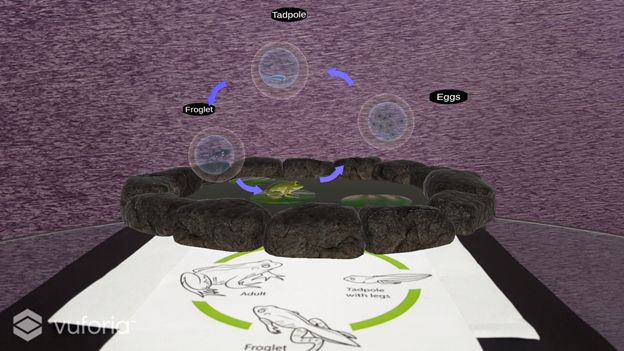 Learn components of domestic water pump using exploded view - Mixed Reality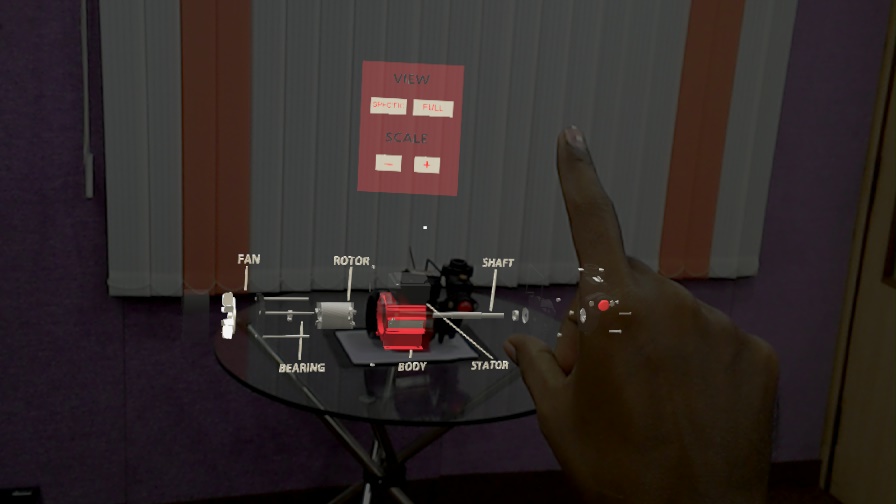 Simulation-based training of endoscopy procedure - Mixed Reality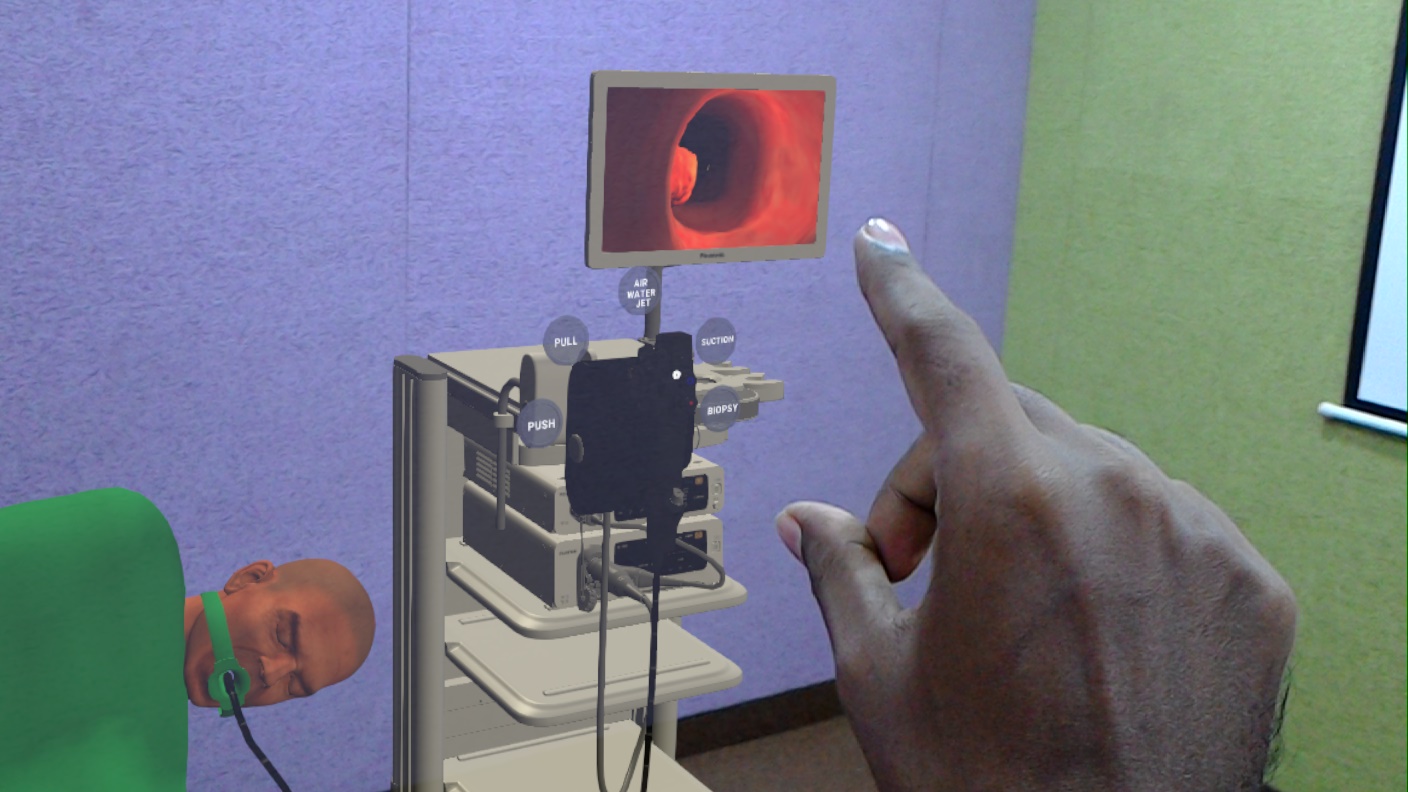 Examples of activating scenarios that learners can view using VR devices