Automation tool for XML based pagination process in Adobe InDesign Software
The InXML tool (US Patent pending - 13-245352) is part of a suite of proprietary software tools developed by diacriTech. The XMLpublishing platform automates most lay-out tasks related to pagination while taking advantage of Adobe InDesign Software capabilities for document composition.
This XML publishing platform utilizes an accurate XML-first workflow, is DTD and Schema agnostic and can use any client-specified DTD per requirements. InDesign to ePub Fixed layout is a visually rich fixed-layout format that provides a way to deliver every page laid out just as it is in the Adobe InDesign Software document or print version.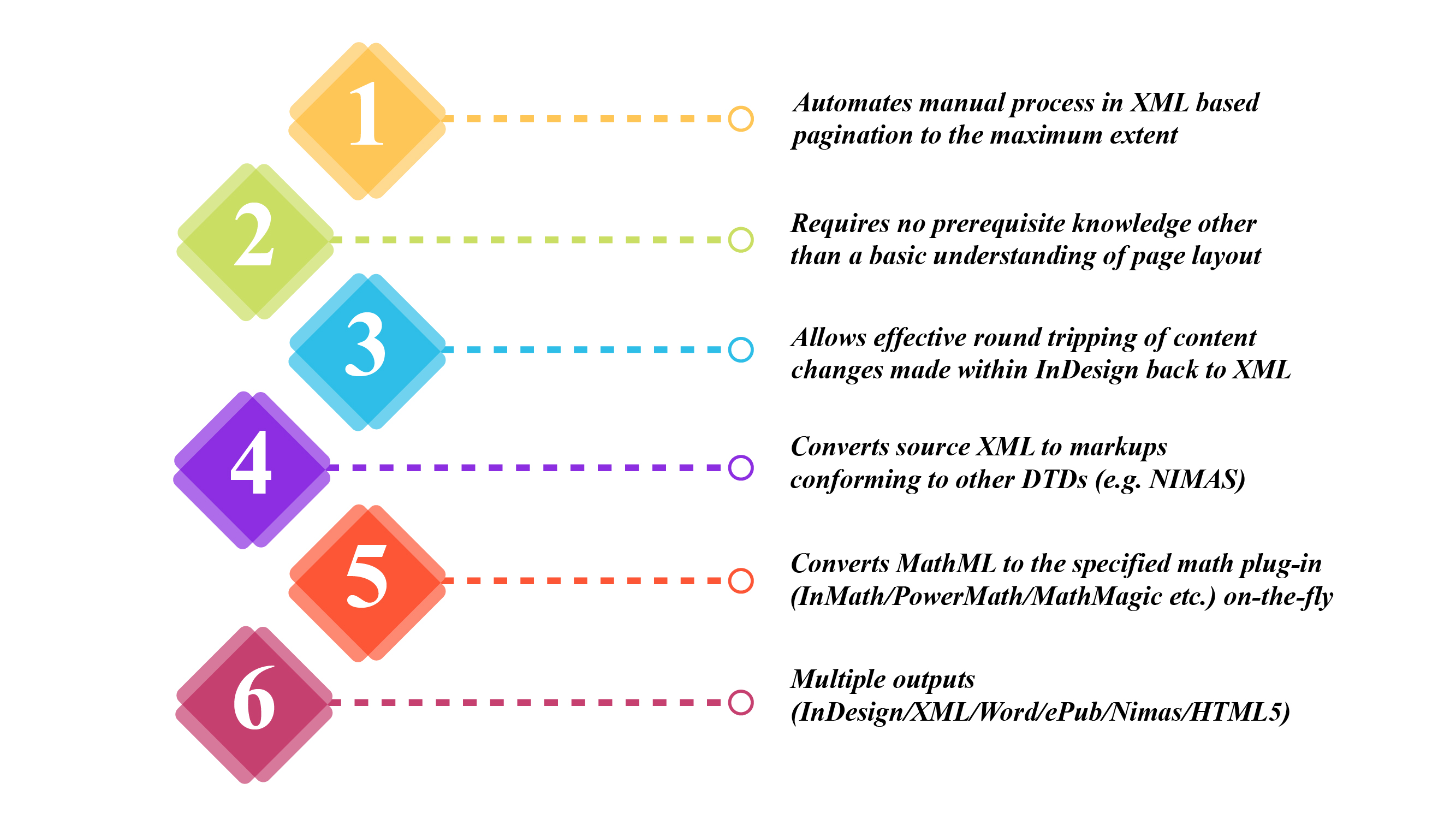 Some of the major features incorporated in this tool include
Auto pagination from XML files, including MathML, CALS Tables or table in any other format.
Establishing a XPATH based control for applying paragraph and character styles.
Automatic layout of changes based on style specifications.
Applying Master Pages automatically as specified in in pre-execution (example-applying for Recto/Verso pages and blank pages).
Auto placement of parts of figures in vertical/horizontal position to compose a whole.
Auto placement of tables in accordance with the reference cited.

Table rows can span across pages
Automatic positioning from portrait to landscape when width exceeds portrait orientation.

Auto generation and placement of boxes, side notes or marginal notes and footnotes.
Conversion of multiple input XML files to multiple output InDesign files.
All edits made during the proof passes are automatically reflected in the output files.
Automatic movement of specific XPath content to a different layer after pagination is completed.
Automatic insertion of text variable.
Swapping content between two different XPath possible.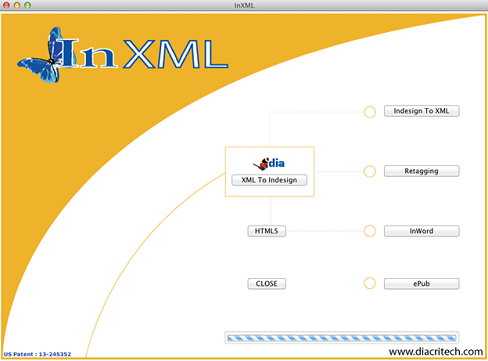 Single Source – Multiple Outputs
InXML allows multi-purposing of input XML files to various output formats.
XML
InDesign
HTML
Word
PDF
EPUB
NIMAS