SSPARKL provides the option to serve advertisements without hindering the reading experience. Inside these advertisements can be placed different advertising elements such as,
Texts : Text sections utilize both advertising-like copywriting texts and product- or service-specific information texts.
Photos : It is possible to add Brand image photos or product catalogs.
Videos : Videos may be commercials or demonstrations where product or service characteristics are being explored through animated images and sound.
Touchable Content : Instead of letting readers click the images in a traditional manner in embedded campaign sites, this enables a more creative way of "twiddling" the product.
Social Media Linking : Providing linkages to company's or brand's Facebook or Twitter page.
E-Commerce : E-shop opens on top of an ad enabling a more user-friendly way of interacting with the offering.
Lead Generation : Enable readers to submit their contact information so that representatives of the advertising company may contact them in future.
Enhanced mobile-first UI portal offers
Neutrality and efficiency through HTML5 Workflow
Portability and enhanced content accessibility
Interactivity with social media networking
Simplicity in user interface and navigation
Flexibility in custom publishing
Multiplicity of LMS tools
Integrated SSPARKL eReader app offers
High-performance and a platform-neutral solution
Excellent reader and library management features
Special customizing options to personalize the reading experience
Sharing via social network
Complete multimedia experience by expert incorporation of 3D animations and graphics
SSPARKL LMS
A device-agnostic, intuitive, blended learning solution
Comprehensive system that brings into its fold all the key stakeholders (Learner/Parent/Teacher)
SSPARKL LMS consists of :
An Enhanced eBook Reader
With TOC, Tool Palette,
Widgets (Visual Map Tool, Interactive Map-based Widget, Simulations, Age-appropriate Concept-based games etc.)
Support for various Media resources type
Dictionary, Glossary, Translation etc.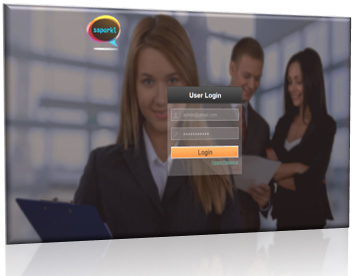 Lesson Plan and Delivery tool
Assessment
Assessment types include Self/Peer, Online/Offline, Formative/Summative
Question Bank with different complexity levels, tagged as per Taxonomy, prepopulated Test papers/worksheets, Group-based activities etc.
Integrated Analytics engine
Reward accumulation
Certification
Insight into Learner's progress