The diacriTech Business team participated in Frankfurt Book Fair 2018, the International trade fair for the book trade held in Frankfurt from Wednesday, 10th October to Sunday, 14th October 2018.
Frankfurter Buchmesse is the world's most important fair for the print and digital content business. This event offers a platform for publishing experts to meet up with partners from the technology - to exchange ideas, be inspired, try out new technologies, and cultivate contacts. Here's how diacriTech showcased XEditPro Publishing Suite.
Staying ahead with rapid innovations and new technologies in digital publishing!
Innovation in publishing is taking place in many forms, and one that seems to be growing in opportunities is artificial intelligence capabilities and machine learning algorithms. diacriTech's XEditPro Publishing Suite is a cloud based AI empowered SaaS solution with everything needed to meet the digital needs of a Publisher, consolidated into one easy-to-use platform.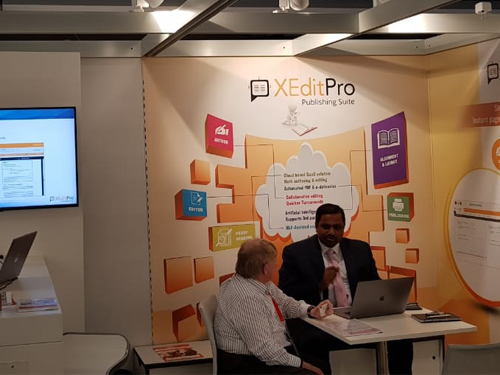 XEditPro is a digital innovation strategy enhanced by artificial intelligence that proficiently navigates the path from print to digital to web and mobile to make the publishing experience second-to-none. With automated content processing technology in place, processes can be scaled to meet increased demand with substantial cost and time savings. Intelligent workflows increase productivity, help to get quality right the first time and reduce time-to-market.
Apart from the many convenient features to improve content production and distribution,
XEditPro makes it easier to
Edit content with ease through built-in WYSWYG editor
Use online in-built proofing integrated in the Production Workflow
Eliminate repetitive manual tasks in many areas like editing and layout
Simplify content update functions through comprehensive version control
Speed up the process of index generation through automation
Embrace the convenience of collaborative editing through built-in Change tracking feature.
Monitor production status with dashboards and real-time status notifications
Improve editorial experience with Journal Issue makeup and Book Creation capabilities
Increase productivity with automatic updating of output e-Deliverables
Integrate various roles in the publishing lifecycle seamlessly
Create and leverage metadata to propel discoverability
Integrate with existing business systems through API's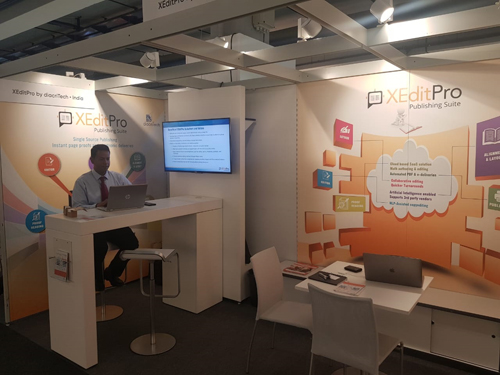 Over the last year, XEditPro has helped to meet leading publishers' optimal price points and ever-shorter turnaround times. Contact our product experts to learn more about how XEditPro can help you now.