Combining LMS with eReader application expands the reach of effective learning content even further! Here's how.
A number of k-12 and higher educational institutions use learning platforms to deliver and manage their learning processes. With increased functionalities required to address the dynamically changing demands and preferences of the new-age educators, these platforms work at different levels of complexity.
However, some of the core features include: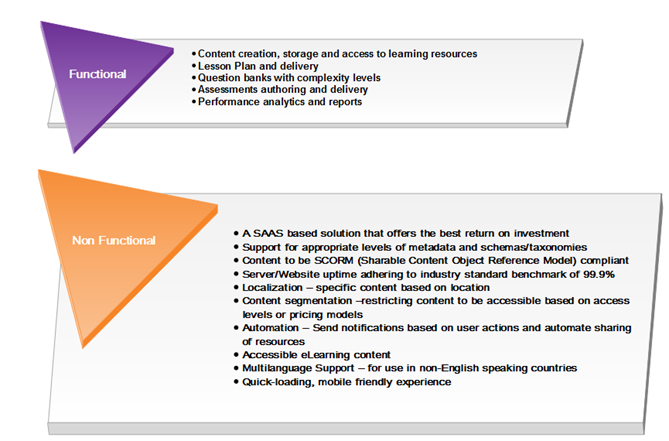 Beyond creation, management, and delivery of learning content – Towards an excellent reading experience!
With the end-focus being on delivering greater value to the learner, the LMS should ideally leverage the opportunity to supplement the textual content with a wide range of resources (animations, audios, videos, slideshows, and interactives). This is where the integration of LMS with an eReader application helps. Apart from offering standard e-reading capabilities, an eReader changes the way students interact with LMS by also promoting offline and mobile reading across devices.
For educators looking to provide students with added value in relation to their content, e-Readers not only offer user friendly access to e-textbooks but also the ability to interact (highlight, bookmark, annotate), use widgets (Calculator, Units Convertor, Interactive Maps, Drawing tools.), while accommodating a wide range of interactive content.
diacriTech's proprietary and industry-standard ssparkl Learning Management System combined with a feature-laden eReader app can help educators realize the full potential of a learning platform. Ssparkl encompasses all of the above-mentioned features and can create customized eLearning tailored to specific needs. Ssparkl also brings with it reliable tech support (How-to's & Troubleshooting) to handle queries and keep users more informed.
For more details on ssparkl contact marketing@diacritech.com.