The publishing industry has been witness to several technological advancements which has taken the way we look at the content around us to a completely different level. Industry-leading tools used in layout, illustration, and editorial design are the star players for continuous innovation. For example, InDesign, Illustrator, and Photoshop are the most touted tools of Adobe Suite that lend themselves to revolutionize the way design is published.
These tools help content publishers to unlock the benefits of digital art for print and web media. An overview of the significant types of artwork created through the adoption of these technologies is described here.
Creative Art: Creative Art come in all shapes and sizes and goes beyond the traditional boundaries of artistic discipline. With just an input brief, designers start exploring new perspectives with a high level of creative freedom. They develop art (realistic or cartoon) that is most suitable to visual storytelling and offers the greatest imagining potential.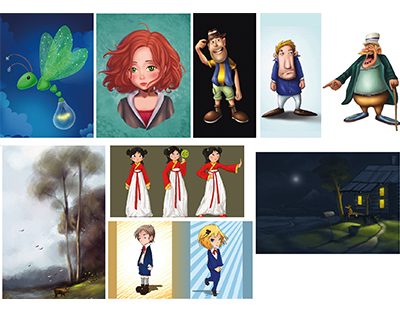 Medical Art: Medical Art is useful in communicating medical information clearly and accurately and is used extensively in publications of anatomy, physiology, biology and other life sciences. It reinforces the power of art to help readers assimilate complex medical or scientific concepts.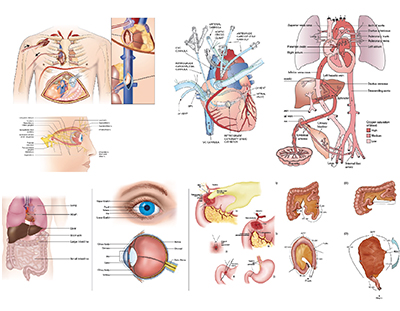 Instructional/educational art: This is where art becomes part of the medium of teaching-learning process. It is used as a key to understanding concepts within subject-centered curriculum. It empowers educators to better connect with students by providing for age-appropriate and self-paced learning.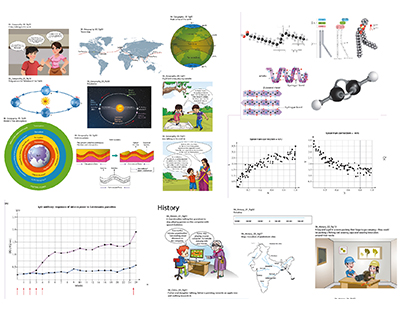 Technical Art: Maps, charts, and graphs are some examples of technical art creations that show visual representations of data. Whether they show something trivial as the average monthly rainfall or more significant as global warming trends, they offer the ability to draw visual impressions and make informed decisions. While color choices help to depict particular patterns; shape, size and orientation also play a major role in the way the diagram is interpreted.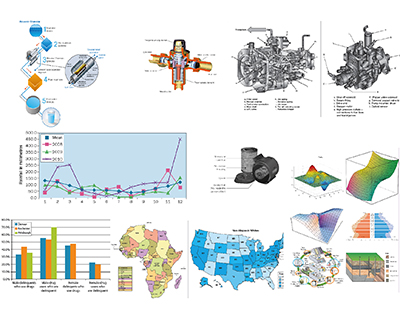 Illustration: Illustrative art contributes to visualizing words in a multitude of forms and are very much in demand in journals, periodicals, and books in print and online. Illustrations vary in color (monochrome or vibrant color) and types (design, infographics, figures etc.). Either way they have helped some of the most prestigious medical and scientific journals in the world to capture the reader's attention.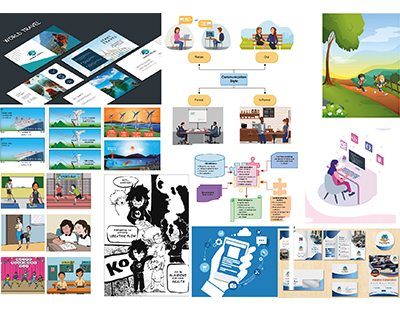 At diacriTech, it is not only the tools that count but also the resources who boasts an array of skills to effortlessly produce artwork at its most cutting edge. Whether it is original artwork or redraw, editing or enhancement, innovation is the name of the game and our team constantly reinvent their style as well as themselves to stay on top. We tap into past experiences gained from serving leading publishers while adapting to current design trends.
For any queries regarding our specialized capabilities please get in touch with marketing@diacritech.com.